JULEE CRUISE!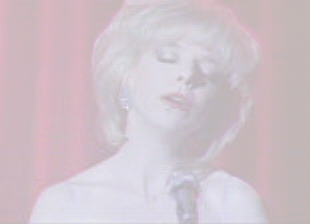 These pages are dedicated to one of my favorite singers, Miss Julee Cruise! Much thanks go to David Bruce of ForFemmes (see link below, I highly recommend joining this list) for a lot of the information on Julee. Many of you may be asking Julee who? Well, I feel sorry for you if you don't know who this most talented artist is. Julee is most well known for her work with David Lynch and Angelo Badalamenti on the Twin Peaks soundtrack.
Her widely acclaimed debut album, Floating Into The Night, was released in 1989, and enjoyed worldwide success, as did her hit single, "Falling". The album was followed up with a concert tour, which included a controversial appearance on Saturday Night Live when Andrew Dice Clay was the host.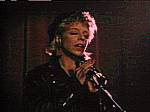 Julee's first collaboration with Lynch and Badalamenti was the song "Mysteries of Love" from Lynch's film Blue Velvet. She also appeared in their "Industrial Symphony #1, had a recurring role as the bar singer on the tv show Twin Peaks, and in the movie Twin Peaks, Fire Walk With Me.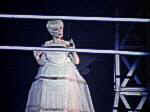 Julee was featured on the soundtrack to Until The End Of The World, singing a cover of Elvis's "Summer Kisses, Winter Tears". Her second album, The Voice Of Love had the same overlaying theme as her first, having the same songwriting credits. It also has a song she wrote, "In My Other World", which is a great song!
In 1992 and 1993, Julee toured with The B-52's, replacing Cindy Wilson. She toured with them in North and South America as well as Europe.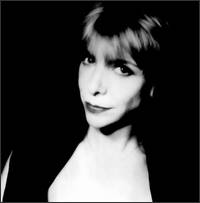 Her musical background includes a degree in French Horn from Drake University. Before getting her break in acting, she performed in several orchestras.
If you haven't experienced the sensuality of Julee's voice, you are certainly missing out. I urge you to listen to the samples on this page, and then to rush out and buy her cd's! Floating Into The Night is such a beautifully hypnotic cd. In Julee's own words, "it's a very romantic album, but it's realistic. When you're in love with someone you become obsessive, you're slightly mentally ill," sum the experience up quite well.
UPDATE!!!!!
Miss Cruise has finally released a new cd!! The Art Of Being a Girl is now available, and was WELL worth the wait! Check out JuleeCruise.net , Julee's Official site for lots of news, updates and more on Julee!
HOME


Help me pay for my Love of music and save yourself some money at the same time! Check it out: