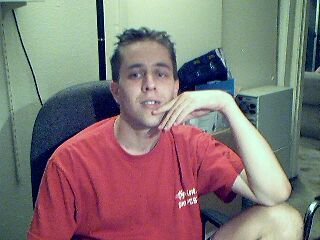 Ok, I guess I should take a few moments to describe myself somewhat. I always hate giving stats, but hey, how else are you going to get to know about someone?
Let's see...
I'm 28 years old
Father to my 3 year-old daughter, Alegra Lee!
I do love the outdoors, but am not really all that active of a person. I am an aspiring writer, currently working in the customer service industry until I get my muse. Keep an eye out for some of my stories to be published here!
My passions in life are:
Les, my daughter Alegra, reading, Bookcrossing.com, movies, my houseplants, music, dancing, coffee, spending time with friends, meeting new friends, hopping online and chatting, checking email, surfing the web, oh, and did I mention reading and coffee?
I like going dancing, hanging with friends, but am not really into the "bar scene". Too many damn games. Don't get me wrong, I can play with the best of them, but don't enjoy the scene all that much. Ideally, a night at home watching movies, playing cards, things like that are what turn me on.
Feel free to email me anytime, I LOVE email!

View My Guestbook
Sign My Guestbook